We moved from Edmonton AB, a city of about 1,000,000 people, to Coutts, AB, a village of about 300 people.

We have been here for almost a year and life here is not quite the same as life in Edmonton. For one, we are mostly retired and not getting up every morning and hurrying out the door to be The Clay Teacher. The reason we picked Coutts was the cost of living.  Now that we are settled, we are spending about $1,300 per month less to live in Coutts than in the city.  We made a few online changes, new server, got rid of a few websites we weren't using and a few other things. That brought the total up to about $1,500 less per month than we were spending a year ago. The cost of living was the motivator to get out of the city, but could not have landed better. It is beautiful here. A wonderful little town with wide streets and grand old trees.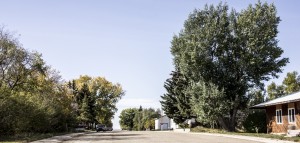 Every day, well almost every day, I watch the sun rise from my living room window. I get to see the start of each day in our new life. The hill here are so amazing. They look different not only every day, but almost every moment. No two sunrises are the same.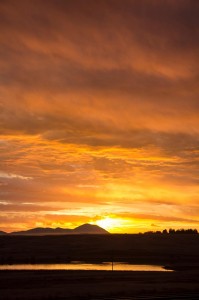 It is quiet and safe, there is no crime. Our peddle bikes stood outside for months until we had the shed built. Now they are in the unlocked shed. Unfortunately the spent the entire summer in the shed, but that is another blog. The local bar is a sports bar with an outdoor patio. There is a large flat screen TV hanging outside for the patrons to watch. It has been there, untouched, since we have lived here.
Kids are safe to come and go as they please. As far as I know, no child has ever been harmed by anther person here. We live a minute away from the one of larges 24 hour border crossings in Canada. There are a lot of people with guns here. Not a good place for a bad guy to be.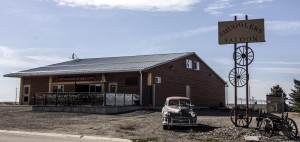 I haven't met one unfriendly person yet. There are few odd and interesting  ones and they will all get their own blog entries down the road. Small town hospitality is not a cliché. Rodney Dangerfield once said "normal people are people you don't know very well." When we first moved here, everyone seemed fairly normal. We are making friends and getting to know the locals. I hope one day to be "one of the locals" and not the new people.
Until next time.

AKA Mrs. Clay