Last week we went to the Christmas party and had a hoot. I got dressed up, but not take my picture and post, it dressed up. We went with the neighbours and it was the first time in years,  that we went out with another couple. We had one of the best catered turkey dinners I have had.  The caterer forgot the stuffing in the oven until it was almost over, but it was very good. She felt terrible, but those who got stuffing said it was great. They have a 50/50 draw every year at the dinner, but they decided that 50 percent of the pot was too much for one person, so they have 50/ 25/ 25, they call it 50/ 50 a few times.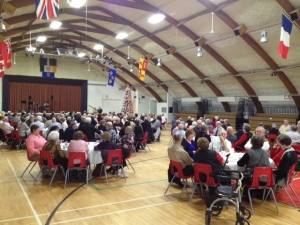 Friday we drove to Shelby MT, about 30 minutes from here,  to get our first Bountiful Basket.  It is a co-op that we joined and every week you get a basket filled with veggies and fruit. It will be about half and half, but you never know what you will get. It was more for the adventure than the food. It was fun. We did a little shopping, had some greasy fried chicken, picked up some internet orders and came home with a box full of healthy.  One of the online orders was our new rug. Our present to us this year, is under the tree, the new rug.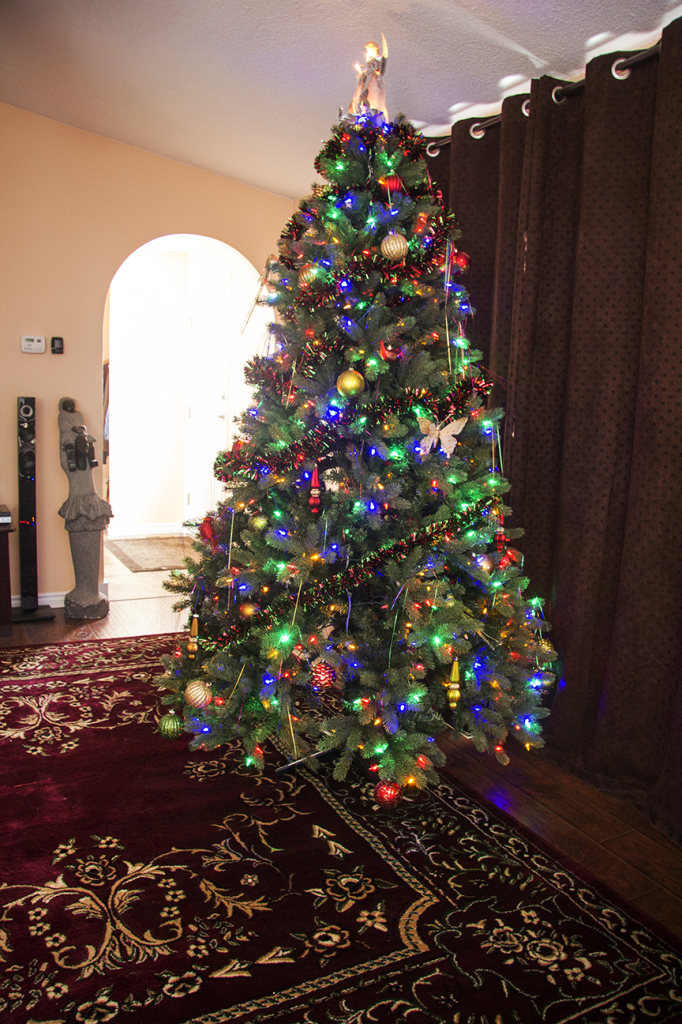 Going through the border can sometimes be a challenge. We go through the border more times in a week, than others do in a life time. We get to know some of the officers and they know us. Last Friday it took over an hour to get through, the computers went down. When we finally got to the window, Jim made a comment to the officer about it being one of those days. The fellow said he was there for 8 hours, if we went through fast or slow it made no difference to him. It was one of the those days for us. Then he shared a true story from when he had first started. He told his boss that he had really messed up. The boss asked if he killed the traveler? As long as the guy is not dead, the boss could fix it.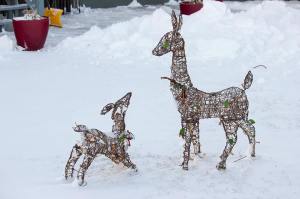 Friday it was 14 C ( 55 F ) and the grass had a green tinge to it. Winter hit hard Saturday and the world is white again.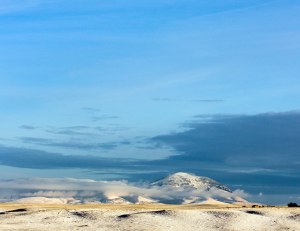 Snow on the Sweetgrass Hills.
Today is Christmas baking day. I feel the domestic side of me lurking in the shadows of our new house. I will bake, clean and get ready for Christmas. We have two more Pot Lucks to attend this week and our son is coming next week.
As we settle into the new life, it feels more and more lucky that we landed here. It is like 50/50 a few times and we won them all.

AKA Mrs. Clay