Two months have come and gone since I last blogged. We have been busy in the pottery  studio. I have made lots of pots, Coutts Days, have come and gone. We have had company, then company and then company again. The old kiln is getting more and more moody and picky. We have fixed, coaxed, cajoled  and babied the old boy along with refires and shut downs.  Our yard is 11,000 square feet of looking after. I blinked, and 2 months went by.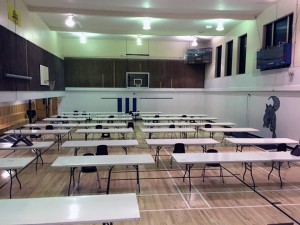 The gym with tables waiting for the show.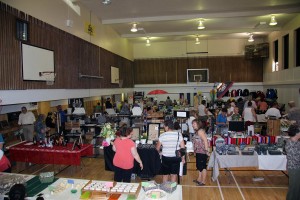 We put together the first trade show to be held in conjunction with Coutts Days, and Coutts Days Art, Craft and Trade show was born. Coutts Days is when our little village comes alive.
The third weekend of June, we have , our local fair, slow pitch tournament and rodeo. Along with the baseball and rodeo, we have a parade, pancake breakfast, kid games, and fireworks. We thought it would be great to have a trade show in the mix as well. How hard could it be? As potters, we have attended many retail and wholesale trade shows, but it was our first time on the organizers side of the fence.
It was a great weekend.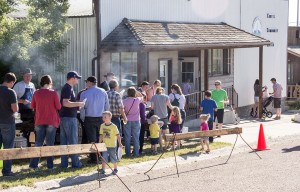 What we learned was that it was a great weekend, but none of the groups worked together, that we could see. The slow pitch people did their thing, the rodeo people were independent, and there was little communication from the town to anyone else. Coutts Days just kinda happened. We plan to change that. We, with the help of others, will get a Coutts Day Committee and get everyone talking, sharing, working and promoting together. Next year will be different.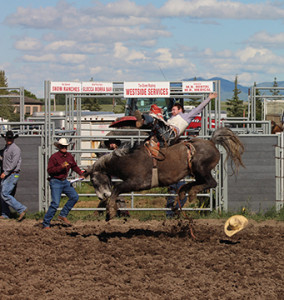 The slow pitch was fun to watch and I enjoyed the ballet method of pitching.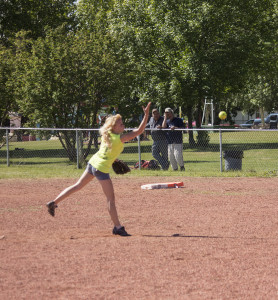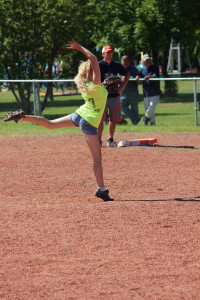 The parade was small this year, but here it is.
That was Coutts Days and some of what we have been up to in the last 2 months.
Until next time.

AKA Mrs. Clay